Two pedestrians narrowed escaped being run over by a speeding car as they crossed the road in Leeds.
The shocking incident was caught on camera by a driver on 31st July on York Road.
As the lights turned red, the cars stopped and a man and a woman crossed the road. They were still crossing the road when the lights changed to green.
And while cars in two of the lanes waited, a white Ford Focus in the third lane – meant for right turns only didn't stop and sped past the lights.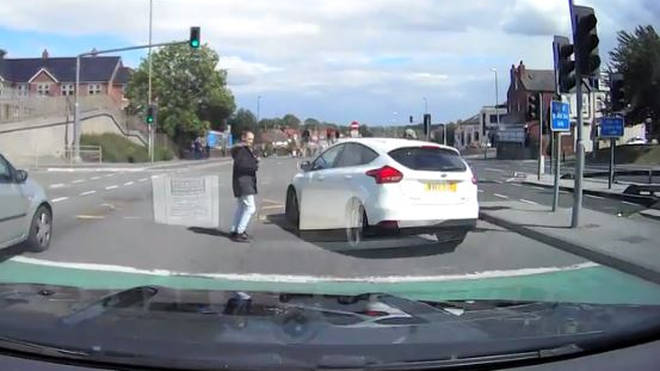 The female pedestrian noticed the car and stopped in time, but the man was further forward and had to jump out the way as the car swerved between them.
Michael Andrews, who filmed the incident on his dashcam, said: "He said: 'I did not see him [the driver] coming so it was a big shock.
"I was amazed he missed both pedestrians. On another day that could easily have been a fatality.